Project overview
Online dispute resolution platform (referred to as "ODR platform") was launched for the first time in Zhejiang in 2017. It is the first national integrated network platform for dispute resolution network, and a major innovation pilot project of the Central Comprehensive Management Office.
Achievement of dream
The ODR platform has successfully opened up new practices in the administration of justice for the people and the resolving of social contradictions.
ODR platform is supported by science and technology, making full use of big data, cloud computing, artificial intelligence and other technologies to break the space and time constraints of traditional contradictory mediation, to establish a socialized dispute resolution service sharing platform integrated with legal counseling, online assessment, online mediation, arbitration services and litigation services, and to transfer offline disputes online. At the same time, the offline part of the litigation procedure can be prevented and resolved online in advance so that to resolve the contradictions before the appeal and improve the efficiency of dispute resolution. 
The Beiming Software ODR platform has gradually developed into a neutral way of using network information technology to assist parties in solving various disputes in virtual space, which can be applied to various industries. In the future, Beiming Software will continue to cooperate with Tencent cloud, in addition to continuing to give full play to its technical advantages in the legal field to solve various problems, it will also focus on applying the ODR platform to the financial industry, the medical industry and other fields to bring more smart and convenient applications to the public and industries.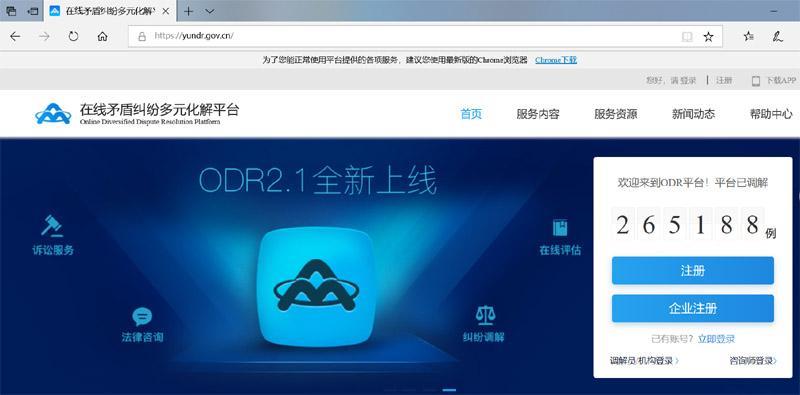 Project implementation
At present, online dispute resolution platform has been launched in Zhejiang, Yunnan and Beijing. The domain name of Zhejiang ODR platform is yundr.gov.cn